3D Decompression
Our New Decompression table, the first in Canada, is truly revolutionary and breaking all boundaries. This unique design utilizes a state-of-the-art digital command center for specific disc targeting, reducing the inside pressure separating them through decompression programming facilitating nutrients and oxygen transfer along with continuous readout and graphing of treatment protocols. In a study published in Spine 82% of selected patients reported improvement after only two weeks of decompression like treatment with exercises than the exercise only group.
At Simply Align we are committed to combine physiotherapy modalities, joint manipulation, mobilization, acupuncture, personalized and supervised exercises that may be guided through surface electromyography (SEMG), unique weight bearing core stabilization, cognitive behavioral tools to achieve maximum therapeutic effect along with spinal decompression. We believe that this unique multi-approach is the key to a speedy recovery.
Spinal Decompression works for patients with compressed or herniated discs.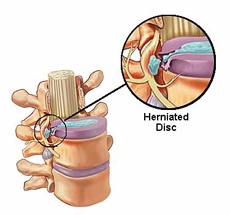 Decompression Tables effectively relieves pain associated with disc herniation, degenerative discs, posterior facet syndromes, by reducing the pressure on spinal discs and facet joints through unloading created by distraction and positioning. Decompression Therapy can also effectively enhances the healing process and renders quick, effective and amazing pain relief that enables most patients to return to a more active lifestyle.
Spinal Decompression Research
"Serial MRI of 20 patients treated with the decompression table shows in our study up to 90% reduction of subligamentous nucleus herniation in 10 of 14. Some rehydration occurs detected by T2 and proton density signal increase. Torn annulus repair is seen in all." Eyerman, Edward MD. Simple pelvic traction gives inconsistent relief to herniated lumbar disc sufferers. Journal of Neuroimaging. Paper presented to the American Society of Neuroimaging, Orlando, Florida 2-26-98.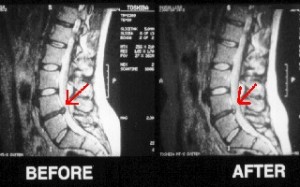 In another study 82% of selected patients reported improvement after only two weeks of 3D decompression treatments with exercises than the exercise only group, Decompression group displayed greater improvements in disability (mean adjusted ODI difference of 7.2 points) and fear-avoidance (mean adjusted FABQ difference 2.6 points) at 2 weeks. Fritz JM et al. Is there a subgroup of patients with low back pain likely to benefit from mechanical traction? Results of a randomized clinical trial and subgrouping analysis. Spine 2007; 32(26): E793-E800
The ABC's of Spinal Decompression is multi-approach technique put together through years of experience by our staff at Simply Align Rehab.
A: Active core and neck musculature strengthening and lumbar spine stabilization. Many patients feel better after traditional treatment but their symptoms return within a few hours to a few days. Through proper core stabilization and active therapeutic movements designed specifically for individuals with disc injuries long lasting effect are achieved.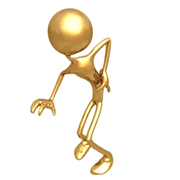 B: Biofeedback through usage of surface electromyography (SEMG) equipment. By using highly sensitive SEMG units our staff can depict overactive from underactive muscles so that prescribed exercises are more specific to the individual.
C: Complementing treatments and supplementation. Being a new technology up to date there are only few studies supporting spinal decompression as a standalone treatment. Therefore we at Simply Align Rehab include other proven treatments as part of our Decompression Therapy. These complementary treatments include Physiotherapy Modalities such as Electrotherapy, Ultrasound and Laser Therapy, Myofascial Release Techniques, Joint Mobilization/Manipulation, McKenzie Extensions, Acupuncture as well as Cognitive Behavioral Tools. Nutrition supplementation is also a crucial part of our multi-approach treatment for Spinal Decompression patients. Supplements include natural anti-inflammatory supplements, joint replenishing supplements as well as array of natural pain reducing ointments and products.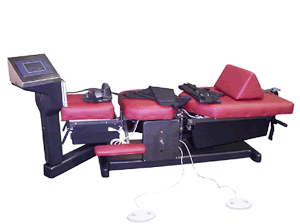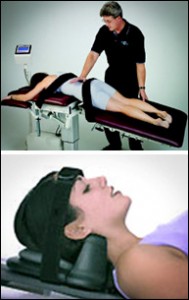 D: Our 3D Decompression Tables effectively relieve pain associated with disc herniation, bulges, degeneration and posterior facet syndromes by reducing the pressure on spinal discs and facet joints through unloading created by distraction and positioning. Features:
Digital (DOC) Command Center which includes: – Specific Vertebral Targeting – Separate lumbar and cervical decompression programming – Continuous readout and graphing of treatment parameters – Table elevation, side bending and rotation allows for a 3D treatment rather than a straight pull.
E: Education Process. Last but not least is Simply Align Rehab's unique patient education. At our clinic we find over and over again patients are ill-informed about their condition. Many of our patients have been doing the wrong exercises and treatments for months only to aggravate their conditions. Proper lifting, proper posture as well as positions or exercises to avoid are just as important as the decompression treatments. At our facilities patient education starts from day one and continues throughout the treatment duration.
All potential patients are highly recommended to follow all five components.
Affordability: Many patients have been suffering with bad backs and neck pain for a long time. We understand that you may have already spent a fortune for your condition. You will not be refused due to your financial restraints. We recommend our 5-10 week comprehensive decompression packages which includes the above 5 components. Most insurance plans are accepted.
Treatment Duration and Frequency: Due to unique formation of human spine and Intervertebral discs frequent treatment are recommended for the duration of the treatments. We initially recommend three weeks of treatment at the frequency of three times a week to see any improvement. Once some improvements have been achieved the patient can continue with the rest of the program that may take up to three to four additional weeks depending on the severity of the their condition. Please note that improvements are not guaranteed but rest assure that our ethical staff at Simply Align Rehab will terminate treatments if significant improvements are not achieved within a timely manner.
Also remember to bring with you any x-ray, CT scan, or MRI reports…