Personal Training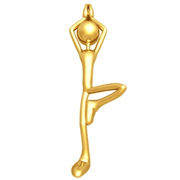 Through back, abdominal, and neck exercises, one can increase muscle strength and endurance. Active care is the crucial part of rehabilitation for patients gaining independence from therapy.
Surface Electromyography:
At Simply Align Rehab we utilize the new MyoTrac infinity system during our personal training and physiotherapy exercises. MyoTrac Infiniti systems allow us to measure high-resolution surface electromyography(SEMG) and perform electrical stimulation in a large number of configurations.
The MyoTrac Infiniti stands apart from the competition by also performing SEMG-triggered stimulation. SEMG is used to trigger stimulation, to help patients improve volitional activation of target muscle groups. This combination of three modalities enhances treatment possibilities and eliminates the requirements for multiple devices.

For more information please see www.thoughttechnology.com/myotracin.htm
Pain-Free Active Exercises: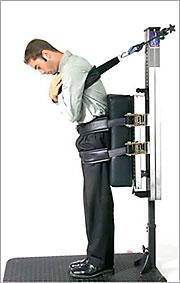 An impaired movement is a combination of either pain, discomfort, lack of range of motion, lack of quality or fear of movement. Using the Pain-Free Active Exercises concept, once an impaired movement is identified the patient stands on the unit and belts are put around the pelvis and/or the spine for stabilization. Once this pain free position is found, the patient is connected to a resistance harness and a few repetitions of pain free active movements are performed. After about ten repetitions the patient steps of the unit, and the impaired movement is re-evaluated. Significant Immediate and sustained improvement of the impaired movement such as reduced pain and increased available range of movement are expected.