Foot Orthotics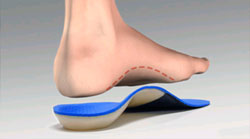 An average person takes about 8000 to 10000, steps per day. An abnormal foot wear can cause abnormal pressure to build up in the foot, knee, and the lower back. Custom made foot orthotics, which is inserted in shoes, can help people to walk better, and therefore take the unnecessary pressure off of feet, knees, and lower back.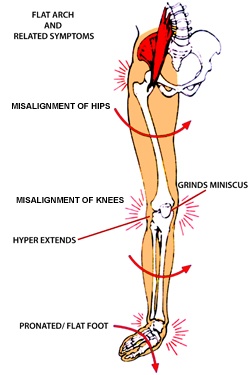 At Simply Align Rehab our orthotics and shoes are made by Canadian based companies, The Orthotics Group (www.theorthoticgroup.com) as well as Orthogenic Laboratories (www.orthogeniclab.com).
Our GaitScan™ System is a revolutionary diagnostic tool for assessing our patient's biomechanics. GaitScan™ has an industry high 4096 sensors and scans at an industry high 300Hz (scans per second). These measurements provide a sophisticated explanation of foot mechanics and assists with orthotic and/or shoe solutions.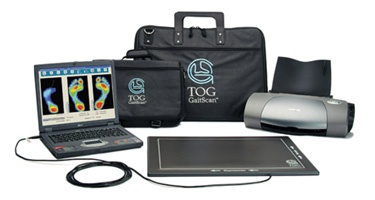 Besides GaitScan at Simply Align Rehab we also use the new 3D scanner from Orthogeniclab.  This new scanner that is recognized by all private insurance companies eliminates the need for casting and foaming the feet for orthotics.