Dr. Fielden Orthopaedic Consultant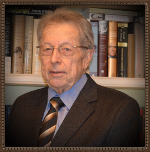 Dr. Fielden is a Fellowship Orthopaedic Surgeon in Canada, and a Board Certified Orthopaedic Surgeon in the United States.
He graduated from the University of Toronto Medical School and was accepted into the prestigious Orthopaedic training program at the University of Toronto. After receiving his Fellowship in the Royal College of Surgeons (Canada) he was appointed as a clinical teacher in the University of Toronto and a staff Orthopaedic Surgeon at St. Michael's Hospital. He was invited to join the staff at the then new North York General Hospital to help establish an Orthopaedic department. After several years Dr. Fielden moved with his family to Minnesota and practiced Orthopaedic Surgery. He then also became involved in training Orthopaedic surgical candidates and was apppointed as an Assistant Professor of Orthopaedics at the University of Minnesota. He headed an amputee clinic for children at the Gillette Children's Hospital in St. Paul. He later became President of the Association of Children's Prosthetic and Othopaedic Clinics, an international association specializing in children with disabilities. Dr. Fielden has also practiced in the legal and investigative aspects of orthopaedics and evaluates claimants involved in injuries from work, car or other causes resulting in disputes. He has investigative expertise in diagnosing specifically what injury has occurred. He is able to evaluate objectively the many various treatment programs available. He is also currently active in the amputee clinic at Sunnybrook Hospital. Dr. Fielden's office is now located in midtown Toronto. Patients are seen on a consultation basis only.
Dr. Fielden believes that the patient should not have to wait many months to see a specialist. Doctors may refer patients with musculoskeletal problems.
Dr. Fileden will be available one to two days a month at Simply Align Rehab